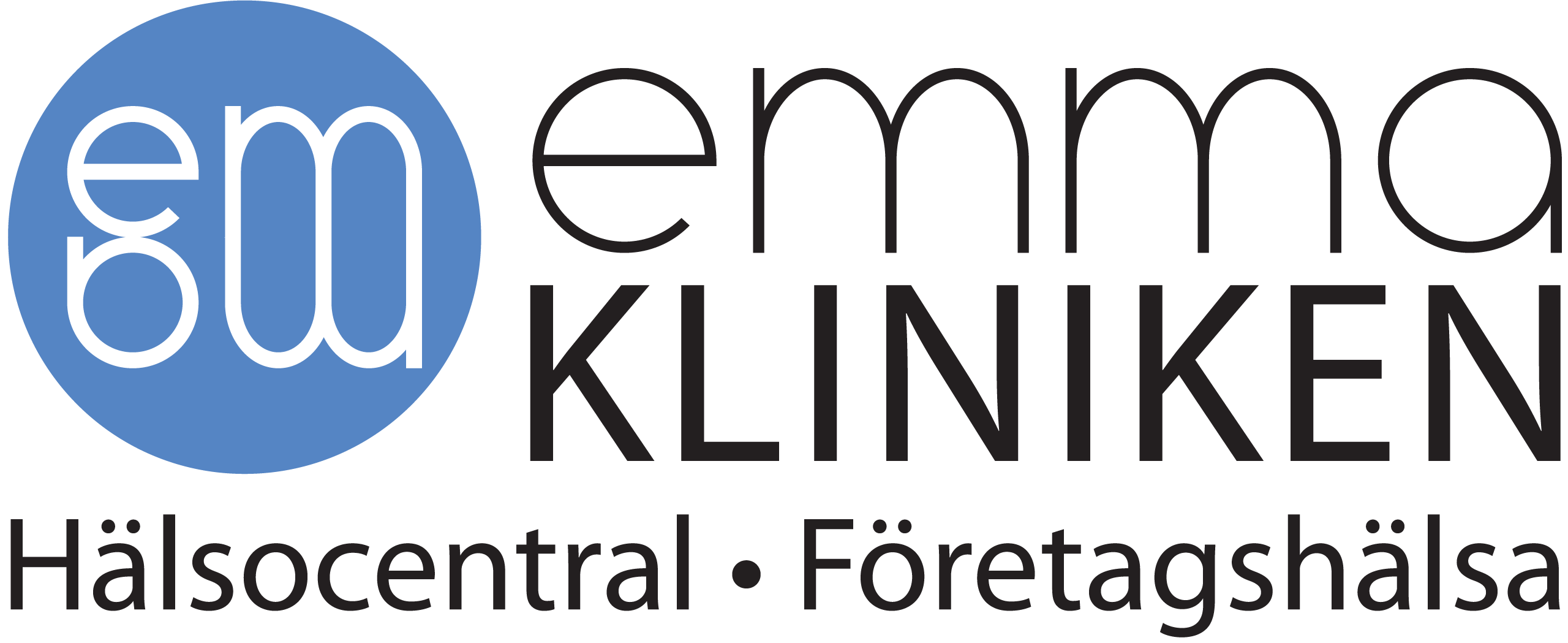 Company:
Emmakliniken
Branch:
General Practitioner & Company Healthcare
Emmakliniken is a private health clinic that is partly funded and runs in conjunction with the government healthcare system (landstinget) of Sweden. Their first venue was opened on the 1 april 2014. We did an all round project for them.
Relaunch, Branding and Marketing Campaign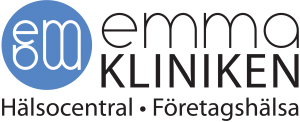 The logotype for Emmakliniken Hälsocentral & Företagshälsa, the branding are important part of the company identity.
The font, the name, colours and symbols are all important parts of the graphical profile for a company.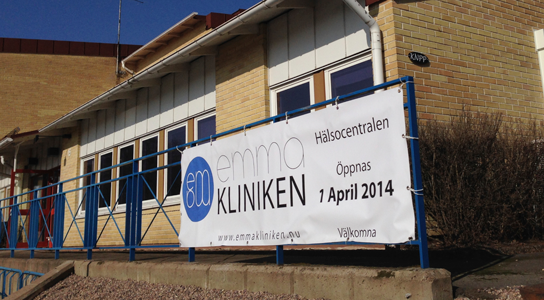 As soon as the logotype was created and approved, we printed up banners to ensure that the public knew what was going to happened in the venue and the launch date.
This is the initial illustration to show how the signs will be placed.
Very small adjustments where made to the final design and the freestanding sign are now lit with the rest of the building.
Kevii project managed with third party vendors.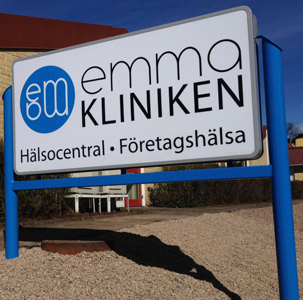 The freestanding sign.
Kevii designed the sign and collaborated with the following companies.
• Iron stand & coating – Lasema
• Aluminium frame & led lights – LEDenergy
• Plexi glass – Emmaboda Glasmästeri
• Text for sign – Svepreklam
• Electric installation – Emmaboda Elektriska
•  Sign installation – KNPP
Kevii has the philosophy to build bridges between organisations and companies within the local community that our client work in. We believe that it strengthen our clients position, especially if they launch in a new region to be interactive and proactive in their approach to new customers.
We have a square sign outside by the front entrance door.
On days with seminars there is also a roll-up that easily can be brought with or set up to highlight the event.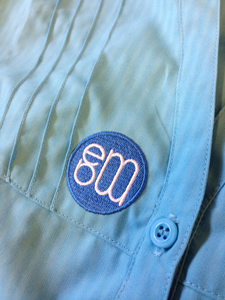 The logotype is embroider on the staff work clothing, enhancing the profile of the company's identity.
As the staff are wearing silver name badges, only the logotype is needed on the clothing.

Professional portraits of staff.
Doctor, Johan Flodin
Doctor, Hoshang Diliwi
Doctor, Sven-Olof Strömblad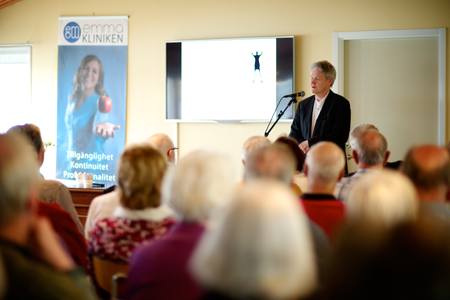 Seminars and Events
Roll-up are great ways to enhance your business and a professional touch to your seminar or event.
Via the clients website and facebook page.
Here are a couple of examples on how the header looked.





Solution:
Logotype
Photography
   portrait
   commercial
Design for
   print media
   online media
Branding
   product branding
   shop branding
Campaign
   launch campaign
Starting a project?
We offer complete solutions
with project management,
koncept, marketing,
campaigns and much more!