Cindy Pieterse is a somatologist in South Africa
As a brand new business, she needed everything, so we sat down for a meeting to prioritise what was important to get her new venture up and running.
Company identity and Company profile was part of her set-up and something that KEVII are pleased to provide for all of our start ups.
Synergy zn is able to offer a wide range of services (body treatments such as; Massages, Hair Removal,Tinting, Manicure, Pedicure, Facials and Pamper Parties) as a Somatologist, we needed a good structure with great pictures for her website www.synergyzn.co.za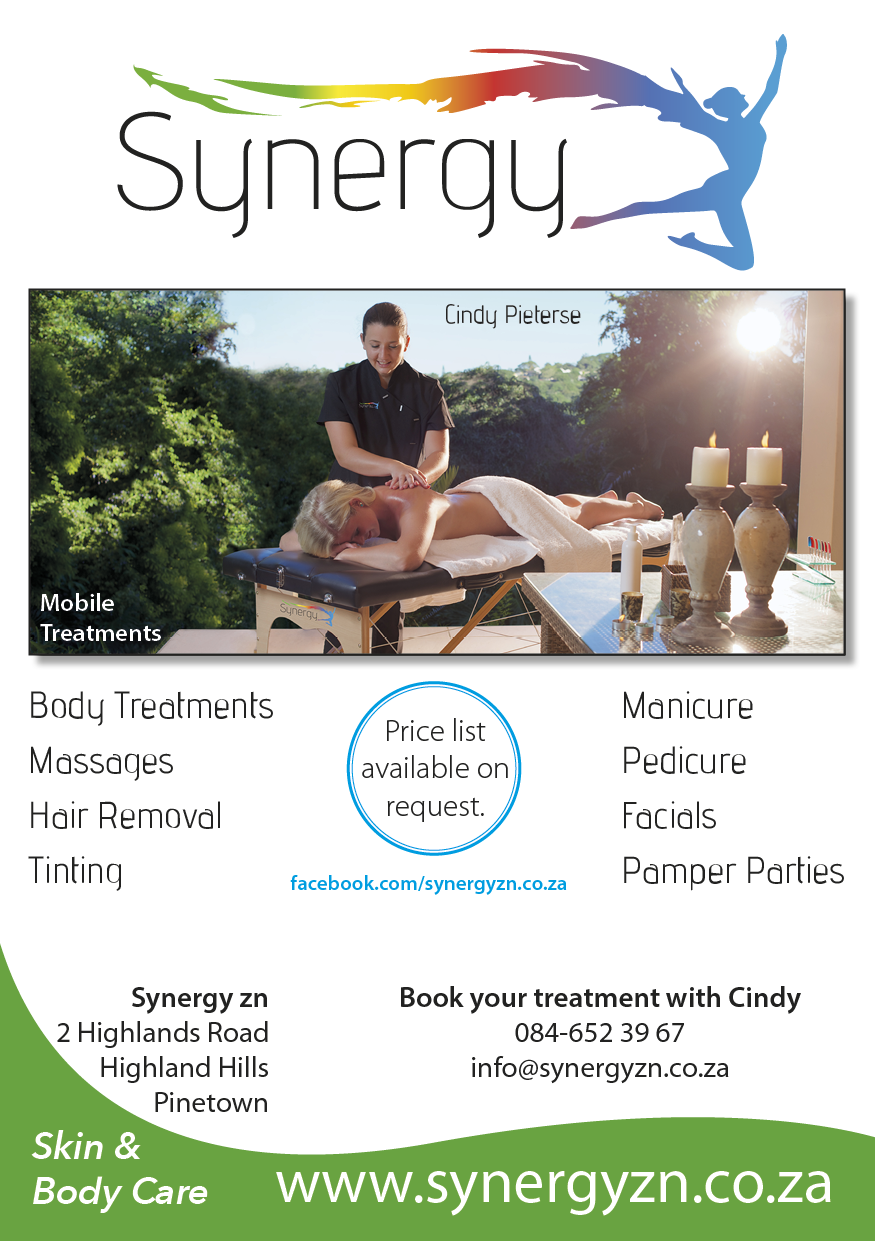 Top left: Freestanding banderoll 600 mm x 1600 mm.
Below left: A5 flyer
Below: front and back of the business card for Synergy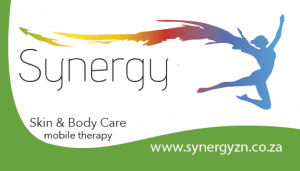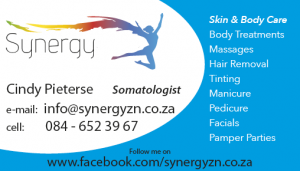 Kevii Photography & Design provided the following services:
•  Logotype
•  Business card, double sided layout
•  Design, branding of work-clothes
•  Design, branding of vehicle
•  Website structure and design, with photographs and illustrations
•  Facebook page (please support & like hers page here)
•  A5 Flyer to promote her new business (se below)
•  Portrait Photography for the company
•  On location portfolio photographs